Setting up your email account with Outlook is important if you want your SITE123 business email to forward to your personal Outlook.
Follow these steps to set up your mailbox with Outlook 2010:
1. Click on File -> Info -> Account Settings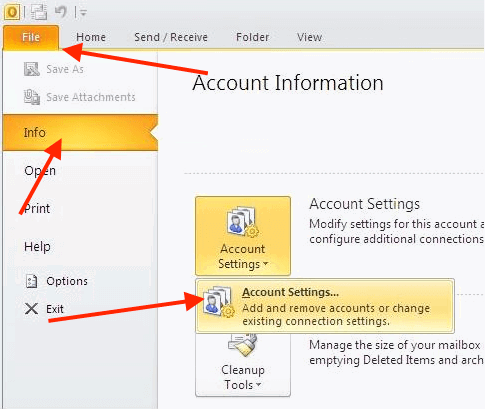 2. In the E-mail tab, click the New... button to add a new e-mail account.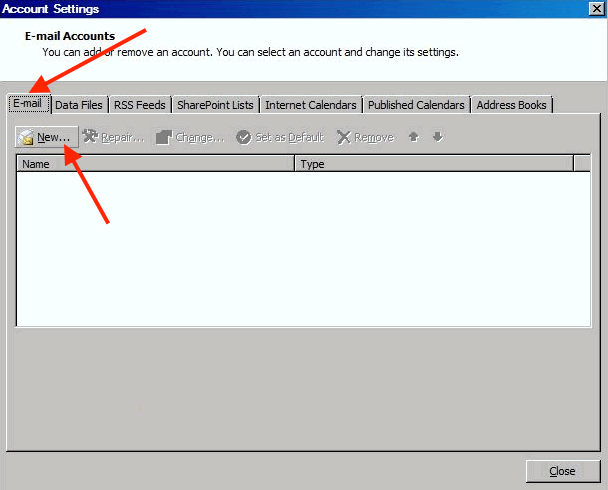 3. Check Manually configure server settings or additional server types and then click the Next button.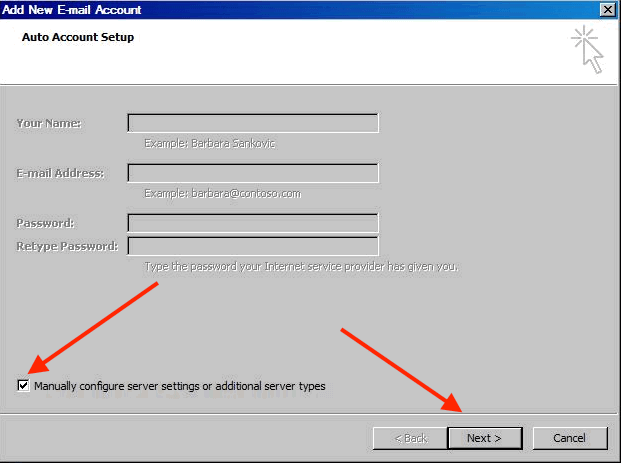 4. Check the Internet E-mail option and click the Next button.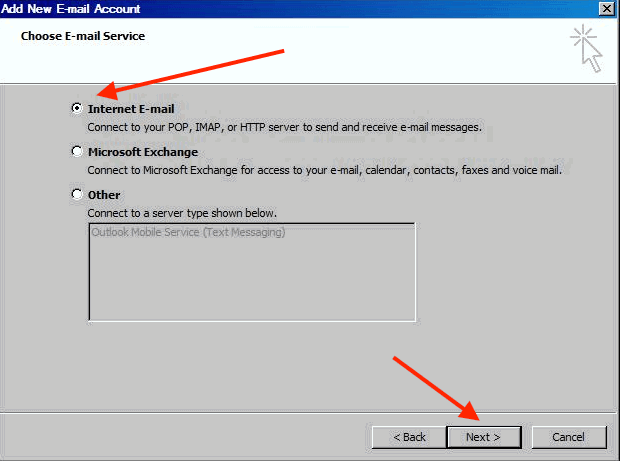 5. Enter e-mail account details:
Your name: Enter the name that will appear in your outgoing mail.
E-mail: Enter your full e-mail address.
Account Type: POP3/IMAP.
Incoming mail server: mail.enter-system.com
Outgoing mail server: mail.enter-system.com
User name: Enter your full e-mail address (Example: name@example.com).
Password: Enter your e-mail password.
When you're done, click on More Settings...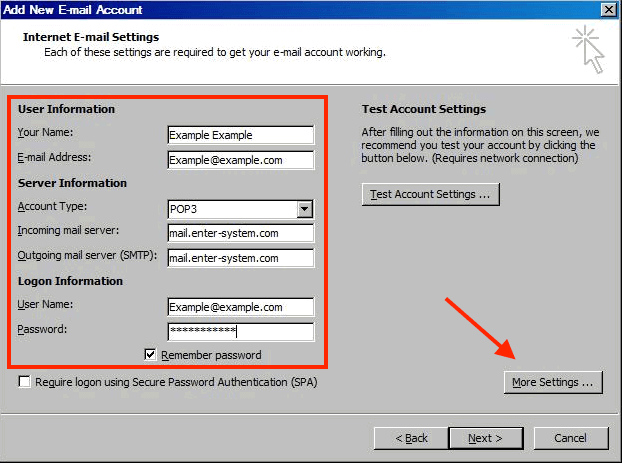 6. In the Outgoing Server tab, check My outgoing server (SMTP) requires authentication and Use same settings as my incoming mail server.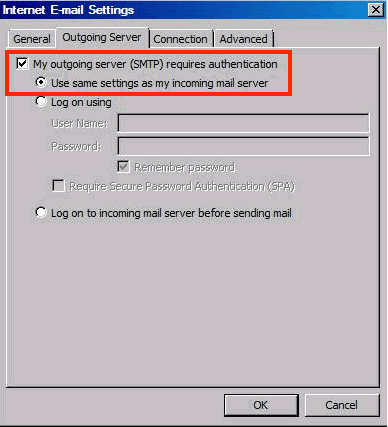 7. In the Advanced tab:
Incoming server: Use port 995 for POP3 or 993 for IMAP.
check This server requires an encrypted connection (SSL)


Outgoing server: Use port 465.
choose SSL from the drop-down box next to Use the following type of encrypted connection:
Click OK to save and exit the settings.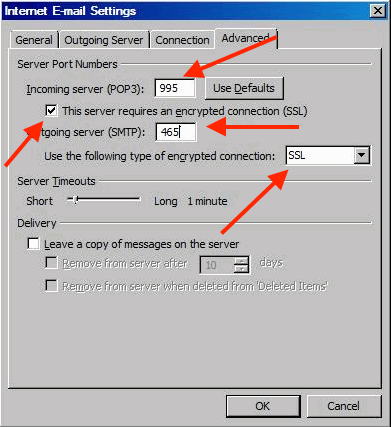 8. Click the Next button to finish.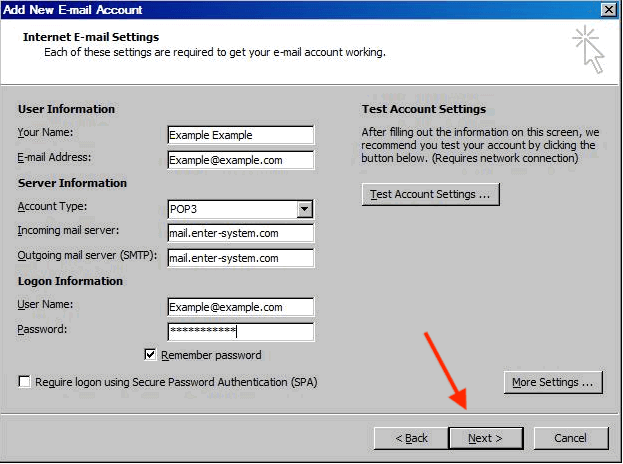 Automatic popup test account settings will appear and check if the mailbox is properly set up.
---
You can also watch a video of the process: